04/13/2012
Secretary Of State Hillary Clinton: She has NOT forgotten the Romani People!
---
Skye: This April 8th, Secretary of State Hillary Clinton issued a press release. In years past, she has attended events and spoken in favor of better conditions for the Romani people, and so it is a spark of hope to see her continue to show her support.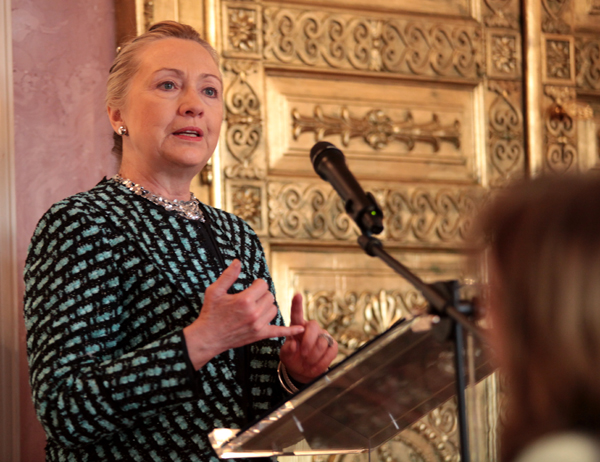 "On behalf of President Obama and the people of the United States, I want to send best wishes to all Roma as they mark International Roma Day. Today we celebrate the history, impact and culture of Romani people. From music and art to science and literature, Romani people have contributed in ways large and small to the fabric of countless societies.
But too often and in too many places, they are forced to live on the margins. They are segregated, beaten, and systematically discriminated against. They are denied access to an education and to jobs. Despite a decade of progress, during this global economic downturn incidents of anti-Roma rhetoric and violence are on the rise..."
for the rest of the press release.
<< go back