11/04/2006
Esma sings for film audience in Bulgaria
---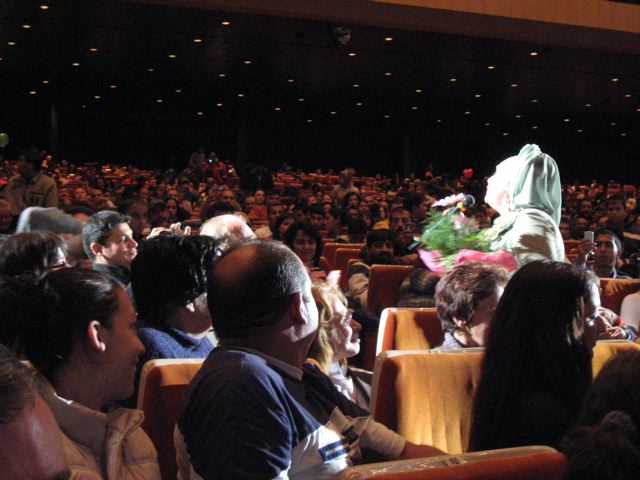 Thousands of people gathered in Sofia's largest public art space (MKZ)
to see Esma sing before a screening of our film. I was nervous because it was also the first time that Esma had seen the completed film - and I knew she wouldn't hesitate to kill me in public if she didn't like it.
Luckily, she cried with pride...
and I lived to tell the tale.

<< go back