Gypsy Caravan DVD Sales
For Educational DVDs & Bundles, click here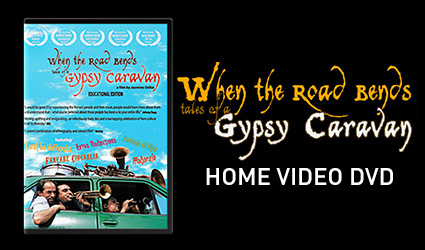 GYPSY CARAVAN Home Video DVD
An audience favorite at film festivals worldwide, GYPSY CARAVAN is a dazzling display of the musical world of the Roma, juxtaposed to the real world they live in. Five bands from four countries unite for the World Music Institute s Gypsy Caravan 6-week concert tour across North America with the musicians astounding every audience they meet. Their musical styles range from flamenco to brass band, from Romanian violin and Indian folk to Raga and jazz. And with fire in their bellies and soul in their voices, they present an explosion of song and dance that celebrates the best of Gypsy music and the diversity of the Romani people. Includes ommentary, Bonus Songs, Extra Scenes & Lots more!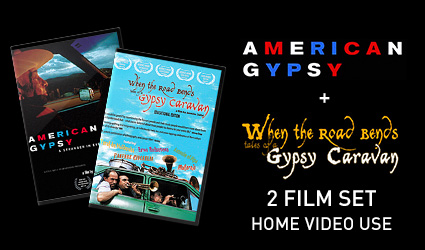 2 Film Set: GYPSY CARAVAN & AMERICAN GYPSY Home Video Use
Buy both GYPSY CARAVAN & AMERICAN GYPSY for a discount!